Bancor Wallet Launches ETH-EOS Conversions
Bancor network adds ETH to EOS conversion, the new addition aims to enable users to convert ETH to EOS and vice versa on its smart contract network without the need of an external exchange.
Bancor launches ETH-EOS conversion according to a press release shared with Cointelegraph on March 12[1]. The newly launched cryptocurrency conversion service will ensure that their users are able to convert directly from ETH[2] to EOS[3] tokens and vice versa.
Bancor's unique wallet uses a smart contract[4] network that enables users to convert from one cryptocurrency to another without the use of an external cryptocurrency exchange service.
Bancor uses this unique approach to allow blockchain transactions to take place outside the blockchain network while private keys are under the user's control.
The transactions performed using this service are flexible, cheap and eliminates the need for a third party. The entire conversion is also done by the smart contract.
Bancor has been a global leader in providing top-notch cryptocurrency products since the successful completion of its 150 million ICO in 2017. These products include Bancor cryptocurrency coin (BNT), which is available on cryptocurrency exchanges and for credit card purchase and the newly launched BancorX.
The Launch of BancorX
BancorX is the first cross-blockchain liquidity network[5]. It provides users with instant EOS backed token conversions known as Relays.
Relays give users a fast way to exchange tokens without depositing funds on the exchange which means buyers won't need to wait for sellers and sellers won't need to wait for buyers; anyone available in the network can create a relay on EOS and connect it to the liquidity network by staking his tokens in his own smart contract created on the Bancor network.
The EOS based tokens will be instantly converted to an Ethereum based token through Bancor's blockchain protocol.
The benefits of BancorX include faster transaction speed (less than 20 seconds) and zero transaction fees (ETH gas fees are eliminated).
Since the successful launch of Bancor on the Ethereum network, Bancor network has processed more than $1.4 billion in token transactions and has provided liquidity for more than 100 Ethereum projects which were accepted into the network without listing fees as opposed to other cryptocurrency exchanges like KuCoin, OKEx, HitBtc etc.
BancorX EOS listed tokens such as Everipedia (IQ) (a blockchain based encyclopedia), Lumeous (LUME) (a decentralized social platform) and Chaince (CET) (a blockchain asset trading platform).
How Bancor Projects Attract Top-Notch Developers?
A lot of users wonder how Bancor can build so many projects in such a short time; the simple answer is cloud networking. Bancor encourages users to participate in bounty programs to write new codes and fix the existing ones.
Bancor's generosity ensures that top developers across the world who are interested in cryptocurrency can contribute to some existing codes and/or write new ones to solve some problems in the blockchain network.
For example, one EOS bounty program paid over 500,000 BNT to developers who were able to fix some issues in the smart contract, developers who were able to improve the smart contracts, and developers who were able to develop some smart user interface.
The Role of Security in Blockchain
Security is a big issue in cryptocurrency as millions of dollars are being stolen through hacking, phishing, scams, and thefts[6] and due to the anonymous nature of these transactions, the money stolen in these cases are gone forever.
thus, to secure a worldwide adoption of cryptocurrency, the cryptocurrency world must declare itself ready in terms of security, and Bancor has started this already with the launch of these smart contract exchanges.
For example, on websites which link cryptocurrency buyers with sellers (like localbitcoins.com), it is possible for a seller to meet a buyer and eventually get scammed by the buyer if the buyer refuses to fulfill his own part of the bargain; this problem is traditionally solved using Escrow but attracts some fees and unnecessarily introduces a third party.
The newly launched Bancor smart contract network, on the other hand, will increase trust between sellers and buyers using a smart contract without the presence of Escrow or the fees they require for transactions.
Great User Experience To Improve Trust
Bancor has been working on user experience on all its platforms and even state it explicitly on their website that user experience is a top priority. Building a nice platform and having a bad user experience is like a beautiful girl wearing dirty clothes, most people will notice the dirty clothes she is wearing and pass a wrong judgment on her immediately.
Bad user experience will drive users away from your website no matter how good your smart contract is, and users will pass a wrong judgment on you and tag you like one of these cryptocurrency Ponzi schemes that are only interested in running away with users' money.
Bancor attracts the best user experience and user interface developers into their programs and they have compared their user interface to other top exchanges like KuCoin and OKEx.
The role of DAPPS in Cryptocurrency
Bancor network encourages the development of decentralized apps (DAPPS)[7] which is one of the greatest beauties of the cryptocurrency network.
A decentralized app is a blockchain enabled website that is connected to the smart contract; the decentralized app is what the users see while the smart contract running on it is like the back end (the engine of a decentralized app).
The open source nature of cryptocurrency network ensures that users are able to completely trust the system (unlike the traditional financial systems in which users don't understand what really runs in the codes) and comes with the added advantage that developers around the world are able to put their heads together to build a product without any physical presence required.
Decentralized apps are important in convincing the whole world about using cryptocurrency.
Read Next: Why Blockchain Cannot Be Hacked No Matter How Hard You Try
Conclusion
Bancor ETH-EOS conversion launch has brought flexibility to the cryptocurrency industry as users can convert their currency without any hassle. Bancor's smart contract also ensures that users can convert their cryptocurrency without extra charges and in less than ten seconds.
We can, of course, say that the Bancor network is contributing something significant into making the whole world adapt blockchain technology into its financial systems and abandon the old and opaque traditional financial industry.
---
Disclaimer
The writer's views are expressed as a personal opinion and are for information purposes only. It is not intended to be investment advice. Seek a duly licensed professional for investment advice.
More Posts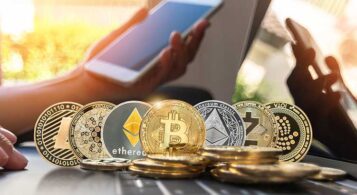 To this day, many experts continue to warn traders and investors against crypto trading for several reasons. But despite...
View All