What Was Ebb & Flow of Bitcoin in 2018 and What It Holds in 2019?
2019 has not started with a not-so-bad note as the master "Bitcoin" is slowly taking off. Cryptoanalysts predicted Bitcoin could experience further gains in future.
Bitcoin is the currency of the people by the people for the people. Since its humble beginning, ten years back, it has now earned a place among the bouquet of global investments.
Bitcoin was called a financial bubble after its value decreased around 73% in 2018 from its height of 2017.
The crash in 2018 led to an uncertainty among observers and 'Bitcoin is dead' was the feeling of every investor.
However, according to latest predictions, Forbes believes, "Bitcoin Will Regain Its Dominance in The Cryptocurrency Markets In 2019". It is now high time to invest in Bitcoin as the price is going to rise again.
2019 will be a new era for Bitcoin where the cryptocurrency is expected to gain high momentum.
Experts like A.T. Kearney to regain its dominance in cryptocurrency market in the later half of 2019. There are multiple reasons supporting such dominance of Bitcoin. Let us examine these:
---
Altcoins Factor
Cryptocurrency is a hard and cutting-edge technology and that is why as altcoins are growing, they are becoming complex as well.
Altcoin recorded a "hash war" among Bitcoin Cash altcoin, which included leading cryptocurrency personalities like Vitalik Buterin, Roger Ver, Jihan Wu, etc. This altercation has pushed Bitcoin further as a stable, secure and recognizable cryptocurrency.
US-based crypto frontliner, Steve Russo[1] believes platforms where developers have a consensus to move forward are going to stay and thrive. Worthy of note too is that one reason underlying Bitcoin's slump in 2018 was increasing number of altcoins.
These were deficient in proper engineering and they messed up the cryptocurrency market. This trend is about to end and will help an upward growth of Bitcoin in 2019.
Initial Coin Offerings (ICOs) of Altcoins have been a subject of debate as well. Many crypto analysts believe the lawlessness among of ICOs was a sore point. Reports point out that 80% of ICOs conducted in 2017[2] were scams. Forbes called it a multimillion dollar fraud.
BitMEX CEO Arthur Hayes believes small blockchain networks with weak fundamentals, technology, and user bases are likely to struggle throughout 2019.
---
Bitcoin ETF
A long-awaited softer regulatory stance is predicted for 2019. This is expected to be a catalyst for the launching of Bitcoin Exchange Traded Funds (ETFs).
And this could give a bigger-than-before boost to the digital currency. Gabor Gurbacs[3] who worked at MIT has tweeted that it is the time that America needs a Bitcoin ETF.
As soon as Bitcoin ETF is achieved a lot of investment in Bitcoin would be seen. Investors will be more comfortable and secure and will bring the due diligence in the cryptocurrency industry.
It will mature the industry and would play the role of a bridge between Bitcoin and other industries like retail.
Winklevoss twins have shown their dedication towards Bitcoin ETF. In 2018, Securities and Exchange Commission (SEC) did reject the other attempt by Winklevoss to list their ETF on a regulated exchange.
This news dipped the Bitcoin price by about 3%. In 2019 if this happens, their crypto exchange "Gemini" would be the first-ever Bitcoin ETF on a regulated exchange and a huge surge in Bitcoin price is expected.
Thomas Lee believes that the key elements are user adoption and acceptance of Bitcoin as an asset which can lead to price appreciation.
According to him, if Bitcoin wallets reach just 7 percent of 4.5 billion account holders of Visa's, a surge will result. Thomas Lee is a Wall Street head of research at Fundstrat Global Advisors.
A positive sign of government institutions slowly but surely adapting Bitcoin is ensuing. Ohio state government become the first to accept tax payments in Bitcoin[4] in the USA. By partnering with Bitpay[5], the bitcoins can be converted into dollars on behalf of the tax office.
---
Technological Advantages in Bitcoin
Bitcoin scalability problem was long being a technical problem for bitcoin transactions. Blocks in blockchains are of limited size and frequency due to which a technical problem for a long time was Bitcoin scalability, the limits on the number of transactions the bitcoin network can process.
Multiple viable solutions are proposed for this. In general, these solutions are either on-chain or off-chain. On-chain solutions are the ones which increase the capacity of blockchain whereas off-chain solutions work on top of blockchain without touching it.
Among the solutions and on-chain solution i.e. Segregated Witness (SegWit) which was proposed by Blockstream co-founder Pieter Wuille is activated.
This solution decreases the size of the transaction of Bitcoin up to 50% resulting in increasing the capacity of a bitcoin block up to twice.
Other scalability problem solutions like Schnorr's Signatures[6] is also expected to get gains. It works on-chain and creates a composite signature for the number of transactions in one block. It helps to reduce size of a signature resulting in over 25% increase in block capacity.
The lightening network is the most standout off-chain solution and it was released in 2018. It creates a bi-directional channel separately in which two users can then create ledger entry and submit to blockchain when the channel is closed.
These technological updates to Bitcoin clearly indicate its strength as the leading brand in crypto. The expectation then is that Bitcoin will maintain or surpass its present market share of 52.5 % of the crypto market[7].
---
Verdict
Even though Bitcoin has been experiencing fluctuations, a boost and stability are predicted in 2019 for Bitcoin due to multiple reasons.
Even though higher predictions of Bitcoin were done by leading financial and cryptoanalysts on Bloomberg, CNBC, and Forbes stating $15,000 price of Bitcoin at the end of 2018 is not achieved, the blockers in the success are expected to be removed in 2019 which makes it high time for Bitcoin.
A launch of BTC futures by NASDAQ alone predicts to take the price of Bitcoin around $23,000. Acceptance of Bitcoin ETF by regulatory authorities in the US could give endless growth to Bitcoin. Some experts also have a prediction of a secondary but bigger bubble.
Bobby Lee, the founder of China's first Bitcoin Exchange[8] and brother of Litecoin founder Charlie Lee, predict the next bubble might peak in 2021 at $300,000 before crashing in 2023. It looks like now is the time when the only option for Bitcoin is to go up.
Bitcoin stands out in cryptocurrencies due to lowest FUD (Fear, Uncertainty, and Doubt) as compared to altcoins. Many experts and researchers have written about the ICO scam and insecure implementation of the underlying technology in altcoins. John McAfee, the founder of McAfee software, believes by 2020 Bitcoin may hit $1 million.
Read Next: Bitcoin Price Predictions for 2019 & the Future of Bitcoins
---
Conclusion
There is no doubt among leading pundits that Bitcoin will thrive in 2019. What is also unanimous among the shared opinion of experts is that the days of meteoric rise in price are over.
Like the dotcom bubble[9] of the 90's, there must first be a falling-off of the crypto false prophets. As ingenious projects thrive and consolidate, many pretenders in the crypto market will fall away so that the actual bottom-line can be appreciated.
---
Disclaimer
The writer's views are expressed as a personal opinion and are for information purposes only. It is not intended to be investment advice. Seek a duly licensed professional for investment advice.
More Posts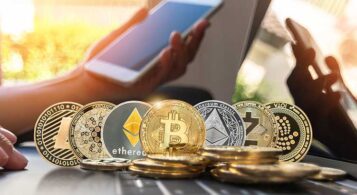 To this day, many experts continue to warn traders and investors against crypto trading for several reasons. But despite...
View All