CoinPayments: Payment Processing Service for Cryptocurrencies
CoinPayments stand as a multi-cryptocurrency available in the world due to the fact that it has more 1,000,000 vendors spread out in more than 180 countries. It allows its users to accept Bitcoin and other altcoins.
Cryptocurrencies are the new evolution in the world today. Cryptos are really good but can sometimes turn out to be hard to handle. This is something that all in the crypto world can accept.
Improvements are made each and every single day on the usability of cryptocurrencies making it hard for users who have to try to learn something new. Users are the traders, HODLers, and businesses that accept cryptocurrencies.
There are more than 1000s of cryptocurrencies that are available in the market currently, which makes it hard for someone to exchange for his products.
Situations sometimes occur where a user may be interested in paying through a given currency while another user may be willing to pay using another coin. This kind of situation creates a bottleneck between the two users.
CoinPayments is the only organization that can solve this kind of situation.
---
What is CoinPayments?
From the year 2013, CoinPayments Company has exited to offer payment processing services for cryptocurrencies. CoinPayments also allows its users to accept Bitcoin and other altcoins. The system has plugins that are easy to use, APIs and POS interfaces.
CoinPayments stand as a multi-cryptocurrency available in the world due to the fact that it has more 1,000,000 vendors spread out in more than 180 countries.
Another interesting point to note about CoinPayments is the fact they offer shopping cart plugins that eCommerce businessmen can use or integrate to their system. Point of sale terminals is also provided to the users.
CoinPayments remains to be the best cryptocurrency processing service in the world because it also has the capability of serving its users at offline stores.
---
What are its Key Features?
The following are some key features that CoinPayments possesses:
It is a Multi-Coin Wallet: This option makes it easier for users on the platform as it enables them to be able to manage more than 500 coins.
Offers Plugins for Web Carts: CoinPayments offers plugins that are easy to use that merchants can install and integrate into their own systems.
Point of Sale: CoinPayments has a simple interface that accepts in-person payments for someone's business.
Vault: This option enables users to secure their coins in a cold wallet before using them.
AirDrops: The company provides air drops and tokens to its users on the platform so that all can benefit.
CoinPayments has Mobile Apps: The use of apps has made transactions easier especially for those in the crypto world. CoinPayments users can be able to access its mobile through iOS and Android.
CoinPayments Supports Coin Conversion: Users who transact through CoinPayments can be able to convert from one coin to another.
Supports GAP600 Instant Confirmations: This makes payments for coins such as Bitcoin to be fast.
$PayByName: This stands out to be one of the best features that most users love about CoinPayments. Users can be able to make their own custom name than 'pay by name.' This helps the merchants to accept all types of coins.
Fiat: Merchants around the UK and US are able to get fiat settlement directly to their accounts.
The fee that is charged on the platform is low and affordable compared to what is in the market.
Even though the company once lost its users through a bug that had affected the hot wallet and a lot of XRP was siphoned, the company accepted its mistake and issued a statement through their website.
It was a bit devastating to note that a bug was found which allowed some users to withdraw Ripple from other accounts. Most users lost thousands of dollars when all that happened.
In as much as all that took place last year, the company assured its users and investors that such an occurrence would never take place.
CoinPayments: Fees and Pricing
Withdrawals: Coin transactions.
Wallet: For this service, personal deposits are free.
Commercial Deposits: This is around 50%
Incoming payments: 50%
---
How to Use CoinPayments?
For one to get started with CoinPayments, he or she must register using their email ID and name. The next step would be to confirm the mail ID and then to log in with their 2-FA authentication code.
Once inside the platform, the user can be able to navigate through to the wallet section and make $PayByName then be able to explore the options that are available for integration of CoinPayments processor under the merchant tool option.
---
Final Words – Is CoinPayments the Safest Platform?
This is something that is always in the back of the mind of most traders and businessmen especially when they are looking for a platform that is secure and one that they can trust.
The platform is one of the most popular platforms that traders around the world use. Merchants are able to accept payments online using the POS system. Mobile apps are available for downloads to the users on the platform.
CoinPayments stands out to be safe and also legitimate. Most people may be skeptical due to what happened in the year 2017 with regards to XRP but the company has since upgraded its system and taken stringent security measures and standards.
Before investing in any coin or looking for a platform that you can trade properly, it would be good for one to carry out due diligence about the company to see its strengths and weaknesses.
CoinPayments has a good history and is a platform that can be trusted by traders and investors.
Users are always advised to invest in hardware wallets such as Nano S especially those contemplating transacting huge amounts of money in an online platform. Those using CoinPayments can always use Vault where they can be able to lock down their coins especially in a situation where they are not in use. This will keep the users from lots of risks such as fraud.
When revolutions come, especially tech revolutions, it is good to stand on the right side of history and use such opportunities for scaling of the business.
CoinPayments give its users such opportunities where they can try out the something new.
Want us to review any other services in the crypto realm? Write to us.
Like this post? Don't forget to share it!
Image Credits
Feature Image Credit: shutterstock.com
Inpost Image Credit: blog.coinpayments.net & coinsutra.com
---
Disclaimer
The writer's views are expressed as a personal opinion and are for information purposes only. It is not intended to be investment advice. Seek a duly licensed professional for investment advice.
More Posts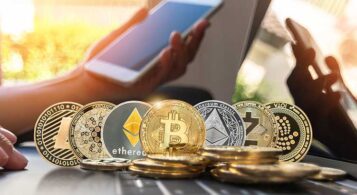 To this day, many experts continue to warn traders and investors against crypto trading for several reasons. But despite...
View All