Cryptopia Exchange Got Hacked & Stole $2.4 Million in ETH Tokens
Cryptopia is a New Zealand-based cryptocurrency exchange that was hacked on January 14. Apparently, the exchange lost $14 million in ETH tokens. The police are currently investigating the issue.
The New Zealand-based cryptocurrency exchange Cryptopia has been affected by a hack on its platform on January 14. According to an official announcement[1] released by the exchange platform, they experienced a security breach that resulted in significant losses.
Exchange officials are already working with the local authorities in order to find those that attacked the platform.
The agencies involved in the investigation are the NZ Police and the High Tech Crimes Unit. These two institutions are also assisting the exchange with professional advice.
The information was released by Cryptopia's official Twitter account and the tweet had more than 1.5k likes and 1.2k retweets. This shows the importance of this situation that has affected thousands of users in the platform.
Until the situation is regularized, the exchange will remain in maintenance mode. Trading activities have been suspended as well.
---
The Official Announcement Reads As Follows:
"Yesterday, 14th January 2019, the Cryptopia Exchange suffered a security breach which resulted in significant losses. Once identified by staff, the exchange was put into maintenance while we assessed damages."
On January 14, the exchange published two different tweets informing that they were experiencing unscheduled maintenance.
These two tweets were already generating controversy. Users at the exchange were asking whether there were problems with the platform and if they were going to re-open the platform again. Nevertheless, this did not happen.
Since Cryptopia reported this situation with the platform, they only provided official information released by the New Zealand Police.
According to police authorities, the exchange has lost more than $2.4 million in Ethereum (ETH) tokens. However, this number could be as high as $3.5 million.
Additionally, a large amount of Centrality (CENNZ) tokens has also been stolen. As informed[2] by the blockchain security firm Hacken, 19,390 ETH have been moved out of the cryptocurrency exchange.
Changpeng Zhao, the CEO of Binance, commented[3] on Twitter that they were able to freeze some of the funds that were moved to this exchange.
Binance is one of the most popular and largest crypto platforms in the market. It seems that hackers sent large sums of money to this exchange.
Until now, it is still unclear who was behind this attack. The hackers seem to be sending all the funds to different wallets in order to distract authorities and investigators.
Although Changpeng Zhao has been supporting Cryptopia users by freezing the funds sent to the platform, the CEO of Binance created a new controversy among crypto enthusiasts.
In a recent tweet, Mr. Zhao apparently advised cryptocurrency enthusiasts to store their funds in reputable and proven secure exchange. Nevertheless, it is clear that storing funds in digital asset platforms is not the best way to protect users' funds.
In a recent report released[4] by the Moscow-based cybersecurity form Group-IB, $882 million in damages have been registered by hacked crypto exchanges. Apparently, this situation is going to get worse in 2019, where the first exchange has already been attacked.
"In 2019, cryptocurrency exchanges will be a new target for the most aggressive hacker groups usually attacking banks," Group-IB wrote. "The number of targeted attacks on crypto exchanges will rise."
Just a few hours ago, two popular cryptocurrency exchanges, Poloniex and Deribit, announced that they were experiencing technical difficulties. This is why they had disabled trading activities and started to investigate the issues.
Additionally, the situation that these two platforms experienced affected them almost at the same time, which raised concerns among the community.
Hardware wallets are always the best way to store digital currencies. Exchanges can be hacked, as Cryptopia or many others during the last few years. Exchange platforms keep users' funds on their behalf and if there is an attack, users will likely be affected by this issue.
The latest police update[5] about Cryptopia was on January 16, just a few days ago. According to it, the inquiry is still in its very early stages and police are doing their work side by side with Cryptopia to understand what happened and why it happened. Nevertheless, the information about the funds lost has not been shared by the police.
As per the report, a large team of Canterbury CIB and specialist staff from the police High Tech Unite have been working on this case. In order to understand what happened with the platform, there has been a lot of police presence at the company's headquarters.
This would allow authorities to have a physical scene examination of the place where the exchange performed its activities.
---
The Police Informed About This:
"We are dealing with a complex situation and we are unable to put a timeframe on how long the investigation may take. We are also aware of speculation in the online community about what might have occurred.
It is too early for us to draw any conclusions and Police will keep an open mind on all possibilities while we gather the information we need."
The report went on explaining that the intention is to identify and recover the missing funds for users on the platform. Nevertheless, this might be a difficult task to be performed by the local forces. Additionally, they said that the team at Cryptopia is fully cooperating with the investigation.
Due to a large number of attacks experienced by different crypto platforms, regulatory agencies all over the world are starting to impose hard regulations. The crypto market remains a very unregulated place and there are no clear regulations around the world about how to deal during these hacks.
Read Next: 5 Bitcoin Hacks that Shaped Blockchain and Cryptocurrency
Japan, for example, has been hit very hard by hackers. Perhaps, the most popular attack was experienced by Mt Gox. After these situations, the regulatory agency of the country decided to impose clear controls over market participants and crypto exchanges.
New Zealand could also take harder measures in the future if it considers that it will be helpful to reduce hacks and attacks in the space.
---
Disclaimer
The writer's views are expressed as a personal opinion and are for information purposes only. It is not intended to be investment advice. Seek a duly licensed professional for investment advice.
More Posts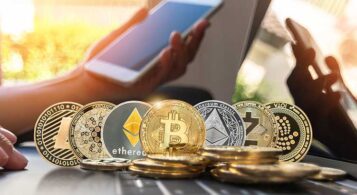 To this day, many experts continue to warn traders and investors against crypto trading for several reasons. But despite...
View All