Facebook is Designing Cryptocurrency for Transferring Money via WhatsApp
This article analyzes the timeline of how Facebook changed its attitude towards cryptocurrency.
Let's Have a Look From Retrospective.
In January last year as an ICO hype reached its highest peak Facebook banned all ICO ads on its platform because of the considerable amount of ICO-scams. It happened despite the fact that Mark Zuckerberg himself was bullish about the cryptocurrencies.
Probably, rocked before by the Cambridge Analytica data breach scandal, Facebook's move wanted to coincide with the U.S. Securities and Exchange Commission's regarding crypto-related investments and ICOs, which was published earlier in December 2017. The SEC Chairman Jay Clayton suggested in that statement [1]that there was a growing trend for "fraud and manipulation" in the cryptocurrency and ICO markets at the time.
---
Facecoin Is Mentioned For The First Time.
Later on Facebook reversed its ban on ICO advertisements and let some preapproved advertisers to promote their crypto-related businesses. And in May 2018 the news appeared that Facebook is considering to form a Blockchain division. And Cheddar at the time reported that Facebook is allegedly exploring an idea of its own cryptocurrency [2]to use its potential for payment transactions.
---
What Happened at the End of Last Year?
At the end of December, 2018, news appeared that Facebook has officially entered the crypto world, and currently it is working on its own cryptocurrency, which will provide an opportunity to transfer money on its WhatsApp [3]messaging app. It was reported by Bloomberg.
Interesting to note that at the beginning of 2018 such an idea seemed far from becoming a reality, because Facebook's VP of Messaging David Marcus [4]said in an interview on stage at Upfront Ventures' annual summit in Los Angeles that crypto won't have play role on his platform anytime soon, because they are expensive and super slow.
At the beginning of August, according to Business Insider, [5]Facebook and Stellar, a decentralized protocol for cross-border digital and fiat currency remittances, have agreed on partnership, so the Facebook cryptocurrency would be built on the Stellar blockchain.
However, the Facebook spokesperson denied this announcement. [6]David Marcus told Cheddar that Facebook was "not engaged in any discussions with Stellar, and wasn't considering building on their technology".
---
New Year – New Attitude
So one year has passed – now we see completely different approach – Facebook is actively exploring Blockchain and creates its own stablecoin – Facecoin. Because of that Facebook started an aggressive hiring spree to gather crypto experts and to expand its blockchain group.
The company is developing a stablecoin which will be pegged to the U.S. dollar. Although Facebook hasn't released it yet, because it's still working on the strategy and deciding which custody assets, or regular currencies will back the stablecoin . This cryptocurrency will be used for money remittances using WhatsApp, the company's encrypted mobile-messaging app.
WhatsApp is actually very popular in India, with more than 200 million users, despite recent scandal with child pornography spread through WhatsApp. Still, Facebook sees substantial growth opportunity in the country. India has 480 million internet users, second after China.
Read Next: Is It Possible To Create Your Own Cryptocurrency For Free?
---
The Latest News
Just these days apparel the news that a new bot designed by Lite. IM will enable its users to send and receive crypto via Facebook Messenger. [7]The company says that currently its bot supports four cryptocurrencies: Bitcoin, Ethereum, Litecoin and its own native currency, ZTX. Will it create a bot for Facebook's future crypto designed for money transfers via WhatsApp? We will have to wait and see!
---
Disclaimer
The writer's views are expressed as a personal opinion and are for information purposes only. It is not intended to be investment advice. Seek a duly licensed professional for investment advice.
More Posts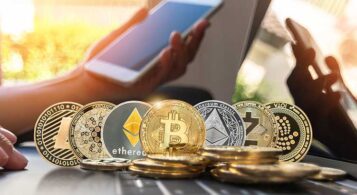 To this day, many experts continue to warn traders and investors against crypto trading for several reasons. But despite...
View All