Metal Cryptocurrency – What You Really Need To Know
Your guide to metal cryptocurrency and how it works.
Crypto is promising, obviously; but, it is even more obvious that the number of people investing in crypto are far less than the amount that should.
This is a growing concern for many professional crypto enthusiasts because it affects the ecosystem in a way.
Therefore, one of the major moves in the crypto world is to develop solutions to some apparent issues in the crypto ecosystem.
One of the prevalent problems of the crypto world is the presence of numerous inadequate crypto exchange platforms.
Their services hamper many young and new crypto enthusiasts from participating in the crypto world.
Indeed, they tend to retreat when they are faced with difficulties in registering, linking bank accounts, using real cryptocurrencies for learning activities, and so on.
---
What is Metal Cryptocurrency?
Metal cryptocurrency is one of the best cryptocurrency exchange platforms that help to solve these problems. Metal handles all the hassles of the current exchange platforms peculiarly and proffers solution to each of them.
The problems that are prevalent in the current exchange platforms are major accessibility, ease of use, use of real cryptocurrencies for learning processes, and distribution.
With Metal cryptocurrency platform, crypto enthusiasts can now jump the hurdles of investing in crypto and enjoy a smooth sail making a profit. Some of the ways Metal cryptocurrency helps include:
Development of apps where users can link their traditional bank accounts, and create an in-app insured bank account. With this, they can successfully convert funds to Metal cryptocurrencies. This solves the problem of accessibility.
It is very easy to use because of its user-friendly interface. Upon registration, Metal Pay usually performs the KYC (Know Your Customer) verification and creates profiles with identifiable persons. This ensures that investors and traders are more confident of who they are sending crypto assets to – unlike when it involves only wallet addresses.
Furthermore, the application developed by Metal Pay integrates both traditional bank accounts and cryptocurrencies in one. Also, the FDIC insured fiat bank account will possess retail banking features which are: a debit card and an ability to link credit cards.
Instead of paying with real cryptocurrencies while you learn, Metal pays you for transactions you carry out on the platform. KYC-verified users are usually eligible for a 5% reward in MTL whenever they perform a "sell" or "buy" transaction. Conversion from fiat currency to MTL will also yield a 5% bonus in MTL (Metal Token).
Metal aims to achieve a widespread distribution of their cryptocurrency in the crypto ecosystem at large. One way it does this is to reward users with MTL (Metal tokens) whenever they send and/or receive Metal tokens on the Metal Pay app. Thus, this platform is designed to successfully achieve a thorough distribution.
---
What is Metal Pay?
Metal Pay
[1]
is a platform that makes it easy to keep a timeline of where your money goes. You would be able to ascertain who has paid you and who you have to pay.
It does this by reviewing your payments regularly. It is also a platform that rewards people for sending and/or receiving funds using the app, as well as converting fiat money to cryptocurrency.
Also, the Metal tokens are quite liquid, i.e. they can be converted into a more generally acceptable asset within the app – fiat money in this case.
The tokens can also be traded with other cryptocurrencies on exchanges. If, however, you choose to retain your tokens, then there is also a reward for you.
---
How Does it Work?
Metal Pay has a goal of bridging the gap between traditional fiat and the crypto world.
Therefore, it is built on an ERC-20 Ethereum based blockchain technology to ensure transparency and security. This feature makes it impossible for fraudulent activities to be carried out on it.
It also has a way of encouraging transactions on the Metal app by giving incentives. On this platform, people get 5% rewards for each transaction involving sending or receiving on the app.
The reward mechanism used here is known as PoPP, i.e. Proof of Processed Payments[2]. The PoPP is a way to actually introduce new Metal tokens for circulation, and also reward users.
All that is needed to participate is to verify your identity using the KYC interface and sticking to the rules. Then, it creates an in-app bank account where both the sender and receiver can receive their rewards.
Every transaction you perform that converts fiat currency into Metal tokens usually brings a 5% reward.
---
Trading History of Metal Cryptocurrency
Metal cryptocurrency started trading in July, last year. Since then, it has made remarkable progress in such a short time.
During the time it first started, it hit a price of $14. Consider the table below for more information about its pre-sale price from July when it first started.
Currently, it is about $0.539134 which is way more than the pre-sale price; and is an impressive progress for a 1-year old start-up.
---
The Metal Team
The 'Metal Pay' team consists of intellectuals and professionals in their respective fields. The team is spearheaded by the CEO and co-founder, Marshall Hayner.
Marshall had recently started up a work he named "Trees," where he planned to deliver Marijuana using Drones. He had to suspend this plan for a more impactful one – Metal Pay. This one, however, was started up in 2016.
Besides Hayner, another member of the team is Sid Parihar, Senior UX design, Apple. Parihar joined the team to spearhead the design team of the iOS app.
Another member of the team is Oscar Munoz, Chief compliance, Visa, American Express. The team also consists of a load of other professional engineers, designers, investors, entrepreneurs, and advisors.
---
Coin Supply, Sustainability and Economics
The MTL token is an ERC-20 based token. There are a total of 66,588,888 MTL tokens built on the Ethereum token standard ERC20. The metal foundation retains 2 million of the tokens for itself, and about 3.8 million tokens for employees.
The company has also locked up about 13.3 million in its operation pool for 1 year. Interestingly, 26 million tokens are retained for distribution via PoPP (Proof of Processed Payment) while 21 million are currently in circulation.
If MTL tokens are able to reach a very large number of people and sell several of their tokens; then the price value of their tokens would have to increase.
Otherwise, they would be forced to pump all their tokens which they reserved for other purposes into existence. This would not be a good fit anyway.
---
Where can you buy Metal Cryptocurrency?
A lot of people ask the question of where to buy a Metal token. Well, if you are registered with Metal Pay, then you can earn Metal tokens when you send or receive it in the app. You can also buy it through the mobile application too.
Nevertheless, there are crypto exchange platforms where you can buy it with other cryptocurrency pairs. They include Binance, Cryptopia, Livecoin, and EtherDelta.
It is difficult to buy it using fiat currency, and this means you have to buy Bitcoin or Ethereum and exchange such for MetalPay.
An exchange like Changelly gives you a chance to buy leading crypto with bank or credit card in an instant[3].
---
Where can you store the Metal?
You can store your Metal tokens, MTL, in the Metal Vault or any other wallet that supports ERC-20 tokens.
For more functions, you can also try out an ERC-223 based Ethereum wallet. The Metal Vault is quite limited in function in that it is not supported on mobile devices.
Therefore, there are other options which can be grouped into the following:
Mobile Wallets: Coinomi, Jaxx (both are Android supported)
Web Wallets: Jaxx which is a chrome extension
Desktop Wallets: Jaxx for Windows, Linux, Mac
Hardware Wallets: Ledger, Nano S, etc.
---
The Metal Vault
Metal Vault is the official wallet for the Metal cryptocurrency. Not only is it the official wallet, but it is also Metal's first application, a web wallet for Metal tokens, Bitcoin, Ethereum, and other ERC20 tokens.
In fact, in the nearest future, more coins like Litecoin and Monero may be added. Metal Vault does not support mobile phones, because it is a web application. There may be plans to achieve that anyway.
The company intends to add its FDIC insured bank accounts to the Metal Vault so that it becomes easier to carry out transactions.
This will be in addition to the several coin sorts that are already on the vault. With a bank account, it will be easier to buy Metal within the Metal Vault, earning more Metal as a result.
---
What is the Future of Metal?
This platform is one with many realistic plans. Yet, they have decided to not showcase these plans in their roadmap. "Hitting the Mark" is more important to them at this time.
Notwithstanding, they have some plans which are known to the public. One of it is that, by summer, they would probably reel out Metal bank accounts. They may also offer loan and escrow services too.
By winter, 2018, they aim to improve online businesses by integrating successful traditional online business principles.
One of it is the integrated NFC hardware tap-to-pay terminal. Since they are, to an extent, focused on merchants and other investors, they plan to make the conversion from cryptocurrency to traditional fiat easier. This is to avoid volatility.
Metal Pay will, one day, become a source of steady incentives for its users. Imagine the PoPP incentives you get from sending or receiving assets.
Metal plans to make incentives even more available as you refer people, make payments in restaurants, update applications, and other small payments that can be made.
Metal indeed could be a positive bomb that is waiting to explode. Guess what! No country would be left unaffected.
In terms of possible competition, one can look at Bread Wallet as a market threat, and this is realistic. Both offer incentives to crypto users to safeguard their tokens and coins.
While the mode of operation might differ, they provide a real-life option for exchanging and usage of crypto without tears.
---
Conclusion
Using Metal is indeed a paradigm shift from having to struggle to transact in the crypto world, to make it as ABC.
It is a platform that corrects the inefficacy of current crypto platforms. Not only does it correct errors in such platforms, but it also provides pretty better options to make things better for crypto enthusiasts.
Besides the fact that metal cryptocurrency aims to simplify trading for crypto enthusiasts, some have spotted other good use for it.
For example, some reliable crypto telegram signals indicate that Metal was set to rise with Bitcoin, in 2017, and maybe surpass it.
An analysis of the optimism shows that it happened as expected. Metal could be what you have been looking for in cryptocurrency.
Image Credits
Feature Image- coinreview.com
In-Post Image- coinsutra.com, cryptopost.com, coincentral.com
---
Disclaimer
The writer's views are expressed as a personal opinion and are for information purposes only. It is not intended to be investment advice. Seek a duly licensed professional for investment advice.
More Posts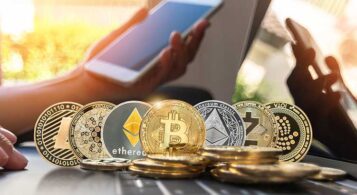 To this day, many experts continue to warn traders and investors against crypto trading for several reasons. But despite...
View All